NSfK 60 Years 2022
The Nordic Research Council for Criminology (NSfK) was established in 1962 by the Ministries of Justice in Denmark, Finland, Iceland, Norway and Sweden. The purpose of the Council is to further criminological research in the member countries and advise the Nordic governments on issues related to criminology.
NSfK will celebrate it´s 60 years in 2022. At this page you can follow the information relating to the year of celebration. We will add more information and material to this page as the planning moves ahead. We also take the opportunity to look back at the celebrations for NSfK 50 years.
Planning for NSfK 60 years´ celebrations
The Council of NSfK has started the planning and preparations for the celebration year. Below you find some of the activities planned so far.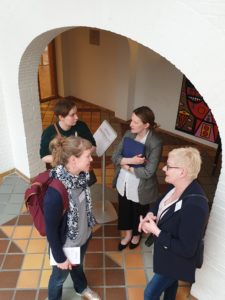 The Research Seminar 2022 will be the main event in the celebrations, acknowledging achievements as well as setbacks in Nordic criminology 60 years.
In addition, the Council is looking into the possibility of publishing a Festskrift on Nordic Criminology. We will also dedicate one issue of Nordisk Tidskrift for Kriminalvidenskab as Special Issue NSfK 60 years.
The celebrations of NSfK 60 years will of course show in our communication.
NSfK 50 years in 2012
Here we have compiled the publications and activities celebrating NSfK 50 years. Click on the headlines in the list below to reach the publication in question.
Report from the NSfK 54. Research Seminar. Theme: 50 Years Jubileumsseminar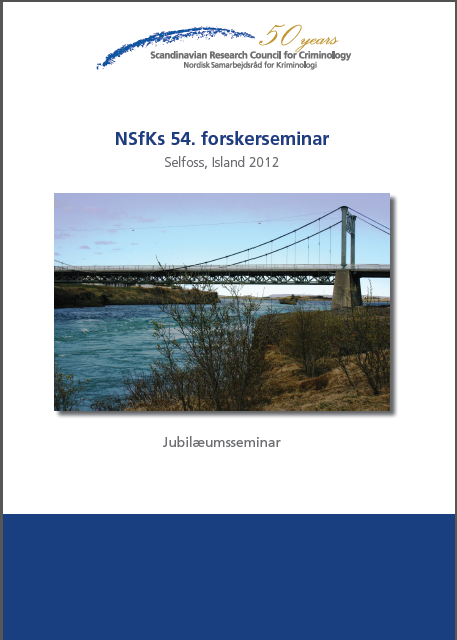 The Research Seminar in 2012 was held in Selfoss, Iceland. The theme for the seminar was to give insight into some of the major criminological themes that NSfK had been active within during the past 50 years.
NSfK 50 years Special Issue Journal of Scandinavian Studies in Criminology and Crime Prevention
Book: Nordic Criminology in Fifty Years
For the 50 years´ celebration NSfK published a book, consisting of five research papers that had been published in NSfK`s publications during the 50 years having passed since the start.
Evaluation report: Den nordiske kriminologiens potensial. En evaluering av NSfK
NSfK published a report, evaluating the organization´s operation and activities during the past decade (2002-2012). The evaluation was carried out by Dr. philos. Hildigunnur Ólafsdóttir.
Report from NSfK Council´s Working Group: Straf for Voldtægt (Oslo, 3 december 2012)
Council member Ragnheiður Bragadóttir organized the meeting.
A Special Call for Research Grants for post docs was held.
NSfK at 20 years and 30 years
Some of the earlier NSfK decades in NSfK´s soon 60 years of existence have been celebrated as well. We gathered the publications issued for celebrating NSfK at 20 years and at 30 years. You reach that web page by clicking here.