Hopes, Fears, and Bureaucratic (in)Action
Robin Gålnander, PhD Candidate, Stockholm University.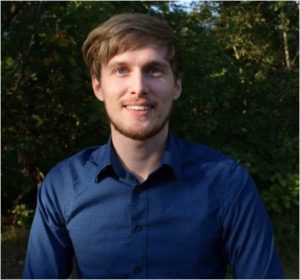 Abstract of presentation at Eurocrim 2020:
For women with a history of convictions, the road to acceptance and inclusion is particularly bumpy and narrow − full of pitfalls and doubt. An often overlooked aspect of desistance processes is the mental and emotional struggle involved. A lot needs to happen in desistance as individuals set out to change their way of living and being behind, and at the same time approach something unknown and frightening. Indeed, a lot will happen on this journey, and not always for the benefit of desistance.
Drawing on repeated interviews with ten desisting women, this presentation will elucidate things that happen in a desistance process that are part of – yet complicate – the journey. The women's desistance journeys were continuously obstructed by bureaucratic (in)action, particularly pertaining to state agencies' inability to support them with housing, employment, and (mental) health care, along with (the threat of) re-incarceration for petty offenses.
Keywords: Criminalised women, desistance, agency and structure, longitudinal research.