Haunting the Carceral Imaginary: Prison Autobiographies and Uncanny Time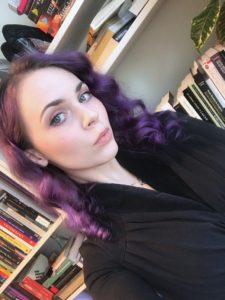 Tea Fredriksson, PhD Candidate, Department of Criminology, Stockholm University (tea.fredriksson[at]criminology.su.se)
Abstract of presentation at Eurocrim 2020:
This presentation is part of a larger study that investigates how prison is culturally envisioned a gothic institution. Drawing on narrative criminology, the study discusses prison as simultaneously real and imagined in society's ongoing communication with and about itself. As a culturally imagined reality, prison is arguably rife with gothicized prison imagery; from Victorian prison facades to modern, pop-cultural prison depictions. Through a study of prison autobiographies, the study analyses how prison is narrativized, fictionalized, and gothicized in accounts that blur the line between real and imaginary.
Findings show prison to have an inherent gothicity, which is visible in the ubiquity of horror iconography and Gothic genre conventions in prison depictions. This is analysed through a psychoanalytical framework of abjection, uncanniness, and sublimity. The findings are grouped into three main chapters; (i) haunting and temporality, (ii) abjection and the monstrous-feminine, and (iii) terror, horror, and sublimity. This presentation focuses on the first of these, and discusses how prison space is shaped by both the past and the future in unsettling ways.