NSfK Research Seminar 2021 Key Notes
Get to know the Key Notes at NSfK Research Seminar 2021!
Trine Baumbach, Professor, Faculty of Law, University of Copenhagen
Rape – legislation and efficiency
Denmark is most likely to have a new rape provision in the spring of 2020. This is a clear step forward and will increase the protection of victims and better recognize the violation which rape victims have been exposed to.
Like many countries, Denmark has a justice gap in the field of rape. Rape is committed in Denmark approximately 4-5,000 times per year, but charges are being raised in far less than 1000 cases and the perpetrator is convicted in less than hundred cases. A new legislative provision could help reduce this justice gap, but there will be no miracle cure. Not at all. Therefore, it is imperative that the police and the public prosecutor's change their attitude to rape so that the past paternal views on women and men are abandoned and rape cases are treated in accordance with the intentions of the law and with a modern view on the relationship between men and women – and not least on women's right to personal liberty.
In my presentation, I will outline the new Danish law and its implications, and I will also look into whether other measures are necessary if the desired legal status is to be achieved.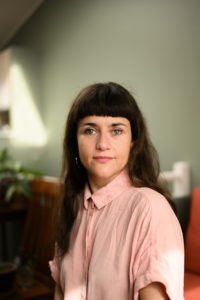 Hildur Fjóla Antonsdóttir, PhD, (Formerly: Department of Sociology of Law, Lund University)
Decentring Criminal Justice: A Plural Approach to Survivor-Centred Justice
Within the Nordic countries, and beyond, the dominant paradigm for thinking about justice in cases of sexual violence is, arguably, within the framework of criminal justice. Much effort has been put into making the criminal justice system work for victim-survivors of sexual violence including legislative reforms, enhanced social and legal services, and specialised training of professionals within the criminal justice system. Despite of these efforts attrition rates remain high and conviction rates low across the Nordic jurisdictions. Therefore, if we believe that high levels of education, strong belief in adherence to the rule of law, relatively strong health and welfare services coupled with high levels of gender equality are the ingredients it takes to ensure higher conviction rates in cases of sexual violence, the Nordic countries largely disprove that hypothesis.
Given this lack of gender justice, increasingly, some feminist scholars have argued for a shift from a narrow conception of justice for victim-survivors of sexual violence solely based on punitive state actions, to a broader approach reflecting an enhanced victim-centred justice. This research agenda entails gaining a better understanding of the meaning of justice for survivors of sexual violence and exploring the justice potential of different formal and informal procedures and practices within different paradigms of justice, including civil justice, administrative justice, restorative justice and transformational justice. In this context, I will discuss the justice potential of stand-alone civil tort lawsuits from the perspective of victim-survivors in Iceland and how such an approach can be further developed to better meet their justice interests.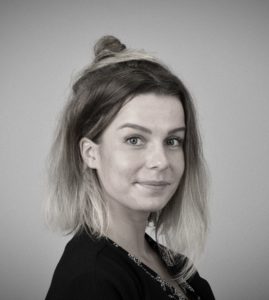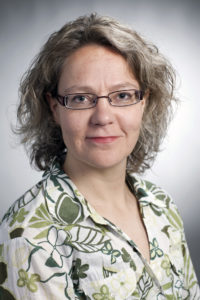 Heini Kainulainen, Professor of Criminal Law, Faculty of Law, University of Turku, Finland
Daniela Alaattinoğlu, Senior Researcher, Faculty of Law, University of Turku, Finland
From the Perpetrator's Coercion to the Victim's Lack of Consent?
Lessons Learnt from the Finnish Sexual Crimes Legislative Review
Last years' public discussions concerning gender and sexual violence have led to the scrutinisation of criminal law and its shortcomings in many countries, such as the Nordics. The Finnish Government is currently reviewing its legislation on rape and other forms of sexual violence to bring it in line with international human rights standards. As a part of the review, a working group at the University of Turku, appointed by the Finnish Ministry of Justice, has empirically examined attrition regarding rape and other cases of sexual violence in the Finnish criminal legal process.
The keynote, delivered by the two main researchers of this investigation, ponders upon its main findings. The presentation seeks to evaluate what types of sexual violence come to the attention of Finnish authorities and how effective the Finnish criminal legal process is when it comes to the investigation, prosecution and sentencing of sexual violence. It also seeks to investigate why the cases are closed and how victims' rights are – or are not – safeguarded. Moreover, the presentation raises the question of whether standards based on the lack of victim's consent, rather than the perpetrator's coercion, would decrease the high attrition rates and better guarantee that victims' harms are effectively remedied.
The keynote then takes a comparative look at the other Nordic countries, their legislative definitions of rape and ongoing discussions about the tension between coercion and consent. This comparison aims to deepen and discuss the lessons learned from the Finnish review process. Finally, the presentation raises a word of warning about overemphasising legislative amendments that are not accompanied by holistic reforms to protect and remedy victims of rape and sexual violence in an inclusive manner.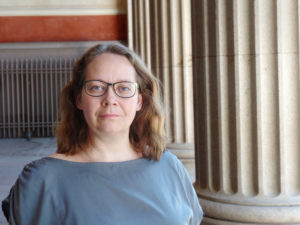 May-Len Skilbrei, professor, Department of Criminology and Sociology of Law, Oslo University
The continued existence of sexual violence as a gender equality paradox
The Nordic countries receive international attention for the way gender equality has been integrated as a principle in most areas of society and has impacted how key institutions operate. At the same time sexual violations, including rape, have a continuing high presence in the media and crime statistics.
As sexual violations in the region typically are interpreted as a result of and resulting in lack of gender equality, the coexistence of strong gender equality norms and increases in reported incidents of rape appear paradoxical. An increase in visibility in media and statistics is, of course, also reflective of how increased awareness and high level of attention impact public debates and willingness to report to the police, but it is worthwhile delving into what this coexistence entails.
This paper addresses the relationship between the standing of gender equality norms and the continued existence of sexual violence across the region, with a particular focus on whether the apparent paradox above seems to shift how sexual violence is interpreted and addressed.
Key Note from Sweden to be confirmed.