Synøve Nygaard Andersen
Name of the NSfK Funded Research Project: Nordic Correctional Exceptionalism in a Non-Nordic Context: Building the Foundations for Actionable Penal Reform
Congratulations on the NSfK Research Grant!
Please tell us a little bit about yourself and your background.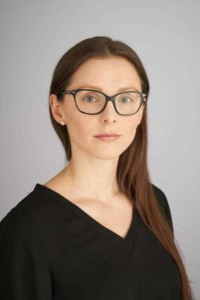 Thank you so much! My name is Synøve N. Andersen, and I hold a PhD in sociology from the University of Oslo. I currently work as a postdoc at Institutt for sosiologi og samfunnsgeografi at the university (link to Synöves personal page at the university here).  I'm also a faculty affiliate at the Department of Criminology and Justice studies at Drexel University in Philadelphia, PA.
My research interests are quite broad, and my work tend to fall somewhere in the overlap of criminology, sociology, demography and economics. I take a general interest in the ways in which public policy affects individual behavior, and in particular in the ways in which correctional policy and programming affect employment, family relations and recidivism. Over time I've also become increasingly more interested in issues of comparative justice and the interaction between the welfare state and the criminal justice system.
Please explain briefly the research project/working group and your motivation
The research project is a part of a larger collaboration between Nordic and American researchers, Scandinavian correctional services, The Pennsylvania Department of Corrections (USA), as well as a Nordic documentary team. The overall goal of the project is to study the development and implementation of a Scandinavian-style prison unit in a prison in Pennsylvania (PA), to assess the transferability of Scandinavian correctional values and practices to an American setting. During the first phase of this project the main focus is to plan, facilitate and document a formal exchange wherein staff of the relevant PA facility will travel to the Nordic region and work side-by-side with local correctional staff. This exchange will form the basis of a pilot project that will be implemented and evaluated in the PA prison environment.
What are your thoughts on the project's criminological and/or criminal policy relevance?
This project is quite unique in that it seeks to both develop, implement and rigorously evaluate the implementation of a collaboratively developed Scandinavian-model prison unit in the United States. This provides a rare opportunity to critically and empirically assess the extent to which Scandinavian correctional values and practices can serve as the starting point for changes to both the in-prison environments and post-release outcomes of inmates in American prisons. The involvement of the documentary team will also increase both the visibility and presumed impact of the project. I hope and believe that, irrespective of the exact outcome of the evaluation, this project will kick off a critical and much-needed debate about the present and future directions of both Nordic and American correctional reform.
Note: Summer 2020, Swedish national television (SVT) published a trailer for a documentary about the project. Press this link, that will take you to Youtube, where the trailer is shown.