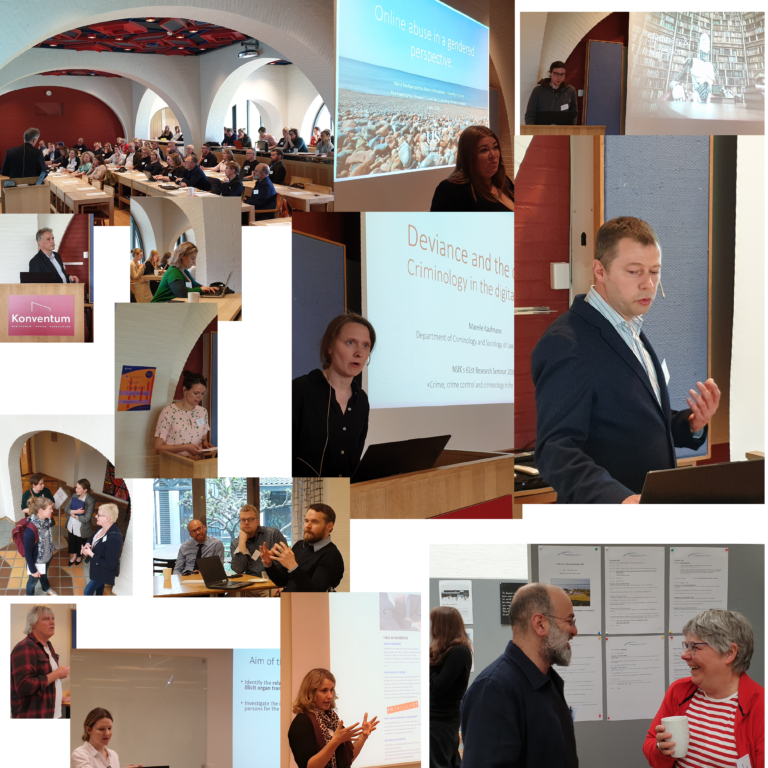 NSfKs Research Seminar 2019
NSfK´s 61st Research Seminar was held in Helsingør, Denmark, 8.-10.5.2019.
The theme for the seminar was Crime, crime control and criminology in the digital era.
In his closing speech NSfK´s Chairperson Felipe Estrada summoned the seminar:
Five highly interesting and inspiring Key Notes

15 Workshops

Editor´s presentation of the Nordic Journal of Criminology, NJC

Seminar with Award Winner for NJC Best Article 2018, Klara Hermansson. Interview with Klara here.

Plans for Nordic Research co-operations starting up

Questions, discussions, networking, meetings, talks and getting together with colleagues.
Photo: Snorri Arnason