The Nordic Research Council for Criminology (NSfK) has awarded grants for criminological research to provide new insights into a variety of topics: street crime, crime statistics, citizenship, Nordic penal practice, punishment, sexual violence and more.
This year NSfK received 3 applications for a joint Nordic project, 10 applications for individual research projects, 6 applications for working groups and 1 for a contact seminar. At its annual council meeting in March 2023, the council decided to award grants to in all ten research projects and working groups.
– On behalf of the Council, I would like to congratulate the researchers. We wish you the best of luck with your projects and look forward to important research results with high academic and policy relevance, says the chair of the council Heidi Mork Lomell.
Ways out of street cime
This year the council founded one joint Nordic project addressing the mechanisms that drive people away from street crime.
The project leader is senior researcher Mette-Louise Eskildsen Johansen from VIVE – The Danish Center for Social Science Research in Denmark. The team consists of Associate Professor Anna Hedlund from University of Gothenburg, Associate Professor Sebastien Tutenges from Lund University and Professor Sveinung Sandberg from Oslo University.
– I look very much forward to collaborate with the excellent team of researchers on this project. We have all conducted extensive research on topics related to street crime and violence within the national contexts of Denmark, Sweden and Norway. Together, we will revisit our studies from a comparative perspective and raise new questions to the challenges, dilemmas and potentialities at play in street crime desistance, and to policies and interventions aimed at supporting this process across the Nordic countries. I am excited about the new insights that such a joined comparative analysis will provide, says Eskildsen Johansen.
Head of Division Anne-Julie Boesen Pedersen, council member from The Danish Ministry of Justice, explains that the project has a high relevance for both criminology, policy and practitioners.
– It will be very interesting and very useful to get an overview of interventions and policies supporting desistance in the three Nordic countries. Not least it will be really useful to gain more knowledge about the ways out of street crime in a Nordic context, where the results and solutions are quite transferable. I think we can benefit a lot from getting inspired and learning from each other in this area, says Boesen Pedersen.
Joint Nordic Project: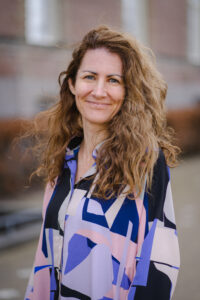 Ways Out of Street Crime: A Comparative Study of Street Crime Desistance in Denmark, Sweden and Norway
Recently, there has been a growing concern about street crime and gun violence across the Nordics. While Nordic studies have explored factors that drive people into criminal networks, comparatively few studies have shown the mechanisms that drive people away from street crime. This project seeks to fill this knowledge gap through a comparative study of crime desistance in Denmark, Norway and Sweden.
Through already gathered ethnographic observations and interviews with criminally active individuals, gang defectors, police officers and social workers in Copenhagen, Aarhus, Malmö and Oslo, the project provides a comparative analysis of exit services and support measures, and narrative analysis of desistance stories. New data will be provided for a comparative analysis of national policies.
Individual grants: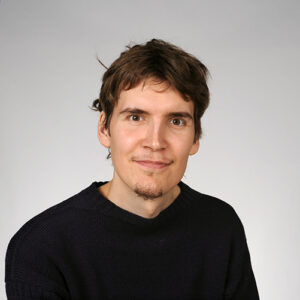 The Historical Criminal Statistics of the Nordic Countries 1810-2020
The first objective of this project is to compile a comprehensive database of historical criminal statistics of Denmark, Finland, Norway and Sweden from the early 19th century to the present. The data will include statistics on criminal convictions, offenses reported to the police, sentenced punishments and imprisonment. The data will be published openly in electronic and print formats to allow comparative analyses of crime and punishment in the Nordic countries. The second objective of the project is to analyse the development of crime and punishment in Finland during the period of independence (1917–) and to compare the main findings to Denmark, Norway and Sweden.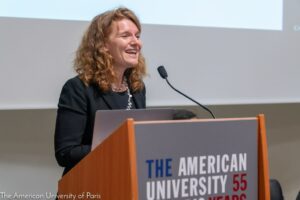 (Re)Imagining the Citizen: Citizenship Revocation for Crime
Citizenship is foundational right, what Hannah Arendt called the 'right to have rights'. Denmark is experimenting with this fundamental right, however, by revoking citizenship for dual citizens convicted of crimes. Although Danish judges initially resisted applying laws permitting citizenship revocation in connection to terrorism, a Danish Supreme Court decision in 2016 changed this practice. Since then, Danish courts have been standardizing citizenship revocation in connection to terror. In 2021, the Danish Parliament enacted a law expanding citizenship revocation to include convictions for gang related activity. This project examines the expanding practice of citizenship revocation for crime in Denmark through trial ethnography and interviews with legal professionals.
The Blind Spot: Assessing the increase in self-reported victimization among young Swedish women
In the Swedish Crime Survey, young women (aged 16-24) have consistently stated that they are exposed to offences against the individual to a greater extent than young men for the last ten years. A possible explanation that is often highlighted is that the increase in self-reported victimization might not be due to an actual increase, but the result of a broader change in women´s perceptions about what victimization entails.
However, there are no present studies that assess the validity of this explanation empirically. Therefore, the aim of the present study is to examine if there has been a change in what is commonly referred to as measurement equivalence among young female respondents (ages 16-24) who've answered the Swedish Crime Survey during the period of 2006-2021.
Shaping Nordic Punishment – mapping and understanding the development of Nordic penal practice (PenalNordic)
The 1950s throughout the 1980s were a time of intensive penal reform. The belief in rehabilitation dwindled and utilitarian aims of punishment were gradually replaced by punitive ideologies. The Nordic countries have served as a counterexample to this international development. However, despite many attempts to explain Nordic penal exceptionalism as being grounded in the welfare state model there has been a peculiar lack of interest in looking empirically at how Nordic prison practices actually evolved. PenalNordic examines the specific history of these practices, including the use of open prisons and the introduction of rights-based practices such as self-catering and conjugal visits.
Working groups: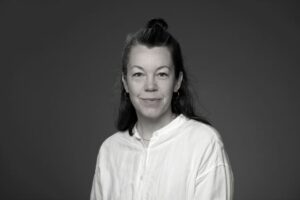 Sentiments on justice in the Nordic countries
There is an ever-present debate about the just role of public opinion in sentencing policy and practices. In democracies, it has been argued, there should be some kind of correspondence between the public's sense of justice and the actual punishing practices. In the current public debates in several of the Nordic countries, there is a great political interest in trying to satisfy what is assumed to be the public's will. Although it is often assumed that the public is more punitive than current penal practice, previous research points in different directions and we lack updated knowledge on people's sentiments on justice in several of the Nordic countries. The latest Nordic comparison of public attitudes to punishment was carried out more than a decade ago. Since then, the debate about crime and punishments has intensified considerably and there has also been extensive changes in penal practices. It is therefore relevant to examine this topic again.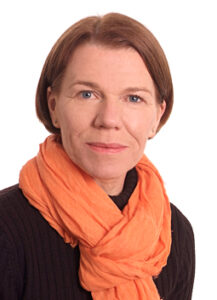 Prisoners' Access to Justice
Access to justice (AtJ) implies the right to have ones' voice heard, seek legal advice and appeal decisions experienced as unjust. In order to secure these rights for prisoners and prevent their rights from being neglected, AtJ in prisons needs research-attention. Based on a literature review, this working group aims to design and plan a research project on prisoners' AtJ in the Nordic countries.
Nordic Himpathy – the social construction of responsibility and sympathy in cases of sexual violation and rape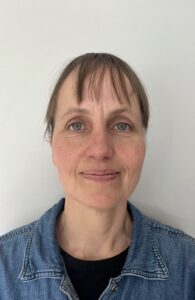 In recent years, there has been an increased public debate and awareness of sexual violence as a political issue in the Nordic countries, most vividly manifested in the campaign #metoo and in legal reforms and debates about consent-based rape legislations. The Nordic Himpathy network is a joint effort to broaden the understanding of the social construction of responsibility and sympathy in cases of sexual violation and rape in the participating Nordic countries. The term himpathy is short for sympathy with him; with the male perpetrators of sexual assault at the expense if their victims. The participants' research interests concern sexual consent among youth, institutional responses from schools, processing rape cases in the criminal justice system, effects of new consent-based rape legislations and the defence of men accused under the umbrella of #metoo. The broad empirical focus of the research group holds the potential to build expertise and a deepened understanding of controversies surrounding cases of sexual violations and rape, and describe obstacles for the social and legal norm of consensual sex to become a social reality. The endpoint of the network meetings will be a draft of a book manuscript on Nordic Himpathy.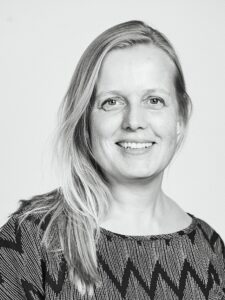 Punitive Turn – Nordic style
In Denmark we see a tendency towards more punishment and symbolic legislation. In Nordic criminological literature, this is described as 'punitive turn, Nordic style'. The research group has initiated a Danish pilot to analyse this punitive development. The aim is now to create a scientific network which further develops the research in the other Nordic countries to enable co-projects.
Nordic network for register-based criminological research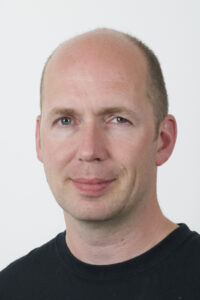 The network meeting brings together researchers from the Nordic countries to advance the frontier of register-based criminological. An overarching purpose of the network meetings is to provide a strong Nordic research community for uses of register data, share ideas and learn from each other. The network has met several times before and this meeting represents a continuation of this ongoing collaboration. At the 2023 meeting in Oslo, the participants will present ongoing research projects in each country as a basis for further discussions.