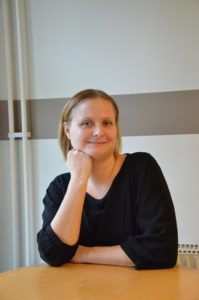 Susanne Boethius, PhD, researcher and Malin Åkerström, professor, Department of Sociology, Lund University are the authors of the award winning article
"Revealing hidden realities: Disclosing domestic abuse to informal others" published (OA) in Nordic Journal of Criminology, Volume 21, 2020 , pp 186-202.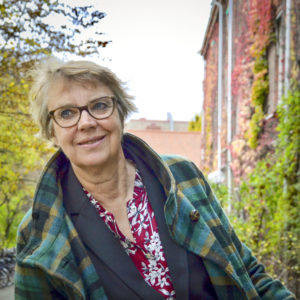 Congratulations! How does it feel to win this award?
Thank you very much! We are really happy to win this award. It was a nice surprise and we are honored and glad that people liked our article.
Could you please briefly explain the study and your motivation?
This study is part of a larger study of Swedish women who have been victims of domestic abuse and their social networks. In the article, we discuss the initial disclosure process when women that are victims of domestic abuse tell people from their social network that their partner abuses them.
The issue of first disclosure was not planned to be researched when designing the project but, after key readings of the transcribed interviews, we discovered and were struck by the saliency of the first disclosure. We noticed how some interviewed women described the scenes and situations when they revealed what they had kept hidden, and this first telling turned out to be an important and sensitive issue.
Two major analytical sub-dimensions emerged in the analysis: planned and unplanned first disclosure. Women who had a planned disclosure had decided to tell someone regardless of concerns about potential negative outcomes, referring to the need for emotional and practical support. Women also revealed their hidden realities as an unplanned response to a specific situation described as turning points. Unplanned disclosures were also a result of someone in the woman's network noticing the abuse, more or less forcing the woman to tell.
This study reveals the dynamics resulting in the interviewed women's first disclosure of being abused. In the study we also discuss nuances in disclosure decision making and offer insight into what is crucial for making domestic abuse visible to others.
What will you study next?
We are currently working with our project "Call the Police? A study of social networks' responses to domestic violence", financed by FORTE.
The research team also includes Margareta Hydén, LIU and Elisa Bellotti, Manchester University. We are focusing on how social networks' responses interplay with the decision for abused women to contact the police.
Watch the authors´ presentation for NSfK 62. ResearchSeminar 2021, published at NSfK YouTube channel.