Marina Hiller Foshaugen is NSfK new Contact Secretary for Norway – a warm welcome, Marina!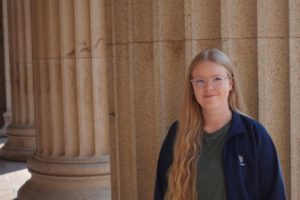 Marina holds a master's degree in Criminology and is currently a PhD candidate at the department of Criminology and Sociology of Law at University of Oslo. She has a broad interest in (plural) policing and crime prevention, and her PhD project explores public, private and voluntary policing in public spaces and urban areas. Click here to read more about her PhD-project published on her Department´s website.
Marina looks forward to both following and contributing to NSfK activities as the Contact Secretary for Norway.