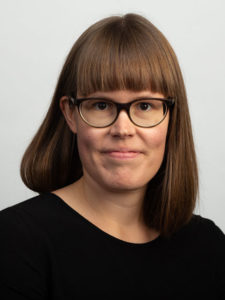 From Finland: Emma Villman
Emma Villman works as a doctoral researcher at the Institute of Criminology and Legal Policy at the University of Helsinki. She has a master's degree in Criminology from the University of Oslo from 2017. Her PhD project is a longitudinal qualitative study on release from prison and desistance from crime.
Emma Villman has been Contact Secretary since the beginning of 2022.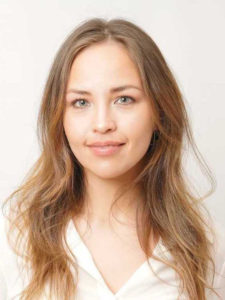 From Greenland: Sara Kristine Jakobsen
Sara Kristine Jakobsen has a degree in journalism in addition to years of experience as a news reporter. She is currently studying for a master in social sciences at the University of Greenland. Her thesis is on sexual grooming of children in small communities. Jakobsen also works part time as a student assistant at the department of Children, Youth and Families for the Government of Greenland.
Sara Kristine Jakobsen started as Contact Secretary in February 2022.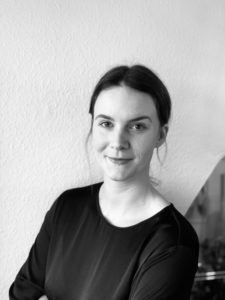 From Denmark: Helena Birk Oxlund
Helena Birk Oxlund graduated with a master's degree in criminology from University of Aalborg in 2021. Since then she has been working as a strategic analyst at the Danish Police in Funen. Her research has been on psychological violence among ethnical minorities. In her daily work she focuses on crime analysis, crime statistics and crime prevention.
Oxlund presented at the NSfK research seminar in 2022 a paper on juvenile delinquency based on police data. She is looking forward to further contributing to the NSfK activities as a Contact Secretary for Denmark.
Helena Birk Oxlund started as Contact Secretary in August 2022.
---
The Contact Secretaries work part-time for NSfK, delivering the latest national news in the field of criminology and criminal policy to our monthly newsletter. If you have inquiries or questions related to one specific Nordic country, from the field of criminology and criminal policy, please feel free to send a message to our Contact Secretaries!