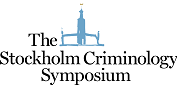 June 15–16 2021
The Stockholm Criminology Symposium is organized by The Swedish National Council for Crime Prevention (Brå) and has become a well-established annual international meeting-place for criminologists, policymakers and others with an interest in criminal policy. This year's symposium is organized as an online event and features approximately 150 speakers who will present their research and share their experiences in over 60 sessions.
The main theme of the Symposium this year is
Gun violence: sound knowledge and countermeasures
By tradition the Stockholm Criminology Symposium also presents a large number of panels under the general theme
Contemporary Criminology
which provide an overview of the current state of knowledge.
The symposium is organized in conjunction with the award ceremony of the Stockholm Prize in Criminology. Since no prize ceremony was held last year this year's prize ceremony will honor the 2020 prize winners, Philip J. Cook, Duke University, Durham, USA and Franklin E. Zimring, University of California at Berkeley, USA, for their evidence-based explanations of gun policy effects. The prize ceremony will be broadcast June 15 at 19.00 (CET) on the meeting platform and the symposium website.
The last day to register is June 1. The cost for delegates is 1 250 SEK.
More information about the program and how to register is available on the Symposium´s website:
We look forward to welcoming you online!