Nordic Journal of Criminology (NJC)
The Nordic Journal of Criminology (previously Journal of Scandinavian Studies in Criminology and Crime Prevention, JSSCCP) is an international, peer reviewed journal publishing original research articles in the field of criminology and crime prevention. The journal provides a forum for criminological research across a wide range of perspectives and methodologies. Priority is given to research with Nordic relevance.
The journal is published under the auspices of NSfK, together with the Danish, Finnish, Norwegian and Swedish Crime Prevention Councils and the Finnish National Research Institute of Legal Policy. The publisher is Taylor & Francis.
Please find more information regarding submitting a paper or subscribing to the journal here.
Editor-in-Chief
Associate Professor Sébastien Tutenges, Lund University
Contact
sebastien.tutenges[at]soc.lu.se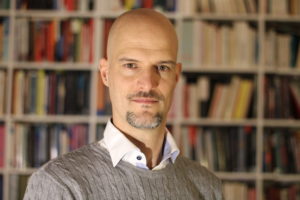 Co-Editor
Researcher Susanne Boethius, Lund University
Contact
susanne.boethius[at]soc.lu.se