NSfK Council
The Nordic Research Council for Criminology (NSfK) was established in 1962 by the Ministries of Justice in Denmark, Finland, Iceland, Norway and Sweden. The purpose of the Council is to further criminological research within the member countries and advise the Scandinavian governments on issues related to criminology. The activities of NSfK are funded by the Nordic Ministries of Justice.
The NSfK Council consists of 15 members, three from each Nordic country, nominated by the national Ministries of Justice. Two members from each country are acknowledged criminologists, while the third represents the Ministry of Justice. NSfK Council awards the annual research grants and is involved in planning and carrying out the different activities of the organization. The Council members can also arrange their own working groups and contact seminars, if they so wish to.
The Chair of the Council rotates every three years between the Nordic countries. The daily administration is carried out by a secretariat located in the country of the chairperson.
For the three-year period 2019-2021 Sweden is the Chair and professor Felipe Estrada at Stockholm University is the Chairperson.
NSfK Council 2019
Minna Piispa
Ministerial Adviser
Ministry of Justice
Department of Criminal Policy, Criminal Policy and Crime Prevention Unit
PB 25
FIN-00023 Government
FINLAND
Tel.: +358 295150223
Natalia Ollus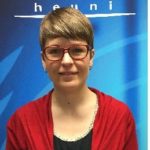 Director
The European Institute for Crime
Prevention and Control (HEUNI)
PB 444
FIN-00531 Helsinki
FINLAND
Tel.: +358 2956 65284
Anne Alvesalo-Kuusi

Professor in Sociology of Law and Criminology
Faculty of Law
Calonia, Office 342
FIN-20014 University of Turku
FINLAND
Tel: +358 2 333 5521
anne.alvesalo-kuusi[at]utu.fi
Felipe Estrada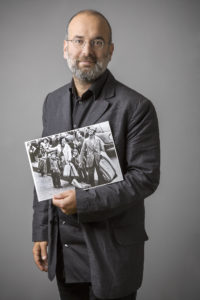 Chairman of the Council
Professor
Stockholm university, Department of Criminology
106 91 Stockholm
SWEDEN
Tel.+46 8 674 71 40
felipe.estrada[at]criminology.su.se
Caroline Mellgren
Senior Lecturer
Malmö University, Department of Criminology
205 06 Malmö
SWEDEN
Tel. +46 40-665 79 41
caroline.mellgren[at]mau.se
Erik Grevholm
Senior Research Advisor
The Swedish National Council for Crime Prevention
Box 1386, 111 93 Stockholm
SWEDEN
Tel. +46 (0)8 527 58 402
erik.grevholm[at]bra.se
DENMARK
Annick Prieur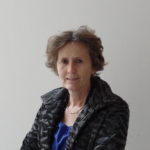 Professor
Department of Sociology and Social Work
Aalborg University
Kroghstræde 5
Lokale: 1
DK-9920 Aalborg Ø
DENMARK
Tel: +45 9940 8102
Linda Kjær Minke
Associate Professor

Syddansk Universitet
Campusvej 55
DK – 5230 Odense M
DENMARK
Tel: +45 65 50 46 06
Anne-Julie Boesen Pedersen

Director
Ministry of Justice
Slotholmsgade 10
DK-1216 København K
DENMARK
Tel: +45 72 26 84 00 / 72 26 84 41
Fax: +45 33 93 35 10
Rannveig Þórisdóttir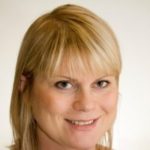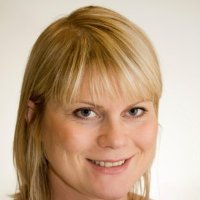 University of Iceland and the Metropolitan Police
Hverfisgata 115
101 Reykjavík
ICELAND
Tel: +354 8431 890 / 4441890
Kolbrun Benediktsdottir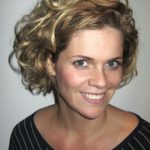 Rigsadvokaten
Hverfisgötu 6
105 Reykjavík
ICELAND
Tel. +354 530 1600
Kristín Einarsdóttir
Innanríkisráðuneyti / Ministry of the Interior
Sölvhólsgötu 7, 101
Reykjavík
ICELAND
Sími/Tel: +(354) 545 9000
kristin.einarsdottir[at]irr.is
Ragnhild Hennum

Professor
University of Oslo
Department of Public Law
P.O. Box 6706, St. Olavs plass
NO-0130 Oslo
NORWAY
Tel. +47 22 85 94 83
Heidi Mork Lomell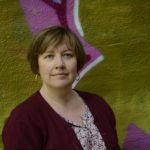 Professor
University of Oslo
Department of Criminology and Sociology of Law
P.O. Box 6706, St. Olavs plass
NO-0130 Oslo
Office: +47 22 85 01 39
Mobile: +47 97 03 96 29
Arnt Even Hustad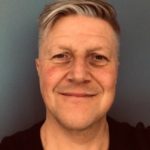 Senior Adviser
Ministry of Justice and Public Security
Department of Crime Prevention
Postboks 8005 Dep
NO-0030 Oslo
Tel. +47 92 88 55 14
arnt-even.hustad[at]jd.dep.no