This year the Nordic countries have seen a general increase in number of applications to university studies, compared to eg last year. At some of the universities the various levels of criminology studies are at the top of the lists of most popular programs.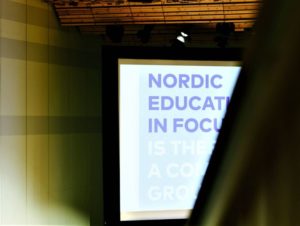 In addition, some Nordic universities offer new opportunities and academic levels in Criminology starting in autumn 2020. You find them here below.
Do you know of more/other new opportunities to study criminology in the Nordic countries, other than these listed here? We are grateful for all further tips you might have, so please help us complete the information – thank you!
The new Nordic study programs in criminology
At Oslo University, the new one-year program in criminology studies had the highest number of applicants/study seat at the university. Click here to read more about this opportunity at the Oslo University web.
At NSfK host organization Stockholm University, Department of Criminology a 3-years´ Bachelor Program started in the fall 2020. At the university the new program ranked fourth in number of applications. Click here to reach the Department´s web, where you can read more about the program.
At the University of Helsinki, Faculty of Social Sciences, a Bachelor level Study Module started in the fall
Following this link you find a presentation of the new PhD-studies in Criminology starting at Malmö University – becoming the 2nd university in Sweden to offer this education. In the application process for study year starting fall 2020, the Criminology program was the most popular subject at Malmö University. Read more about the first stage in this year´s application results at Malmö University´s website, which you find under this link.
Nordic Criminology Study Programs
In the fall 2016, NSfK Council member Heidi Mörk Lomell arranged a contact seminar with the theme "Nordic Criminology Study Programs", gathering participants from the Nordic universities offering study programs in criminology. The presentations from the Contact Seminar, including the program, list of participants and overview of the study programs are published at our web. Please click here to reach the site.