NSfK provides financial support for conference related travel and study trips abroad. Support is available only for researchers in the field of criminology, based in the Nordic countries. The activities which we support via our travel grants can include:
– participation in conferences in a foreign country
– participation in academic courses in a foreign university (available only for PhD students)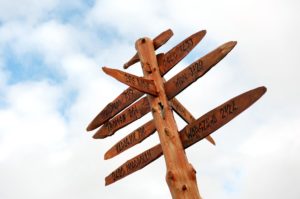 – research stay periods at a foreign university / other foreign research institute
– research trips (e.g. fieldwork abroad)
Please consult the NSfK Guidelines for Grants in order to learn more about the travel grants and the maximum amounts that can be applied for.
Applications in 2023
For courses and conferences that are held digitally, NSfK welcomes travel grant applications intended to cover participation fees.
Deadlines for applications in 2023
Applications for travel grants are reviewed by the Chairperson of NSfK three times per year. In 2023 deadlines for submitting applications are February 15th, June 1st and September 19th. Decisions on travel grants will be made on March 1st, June 14th and October 3th.
Applications are submitted in the NSfK application portal, either in one of the Scandinavian languages or in English.
Click here for link to NSfK application portal.
Travel grant reporting:
If you have received a travel grant from NSfK and completed the trip, please log in to the application portal (where you made the respective application for the grant) and find the corresponding reporting forms under "Write report" section. You should send us your report within a month from completing the trip, so that we can disburse the grant to your account.
See also