NSfK´s 61st Research Seminar was held in Helsingør, Denmark, 8.-10.5.2019. The theme for the seminar was Crime, crime control and criminology in the digital era.
Click here for program.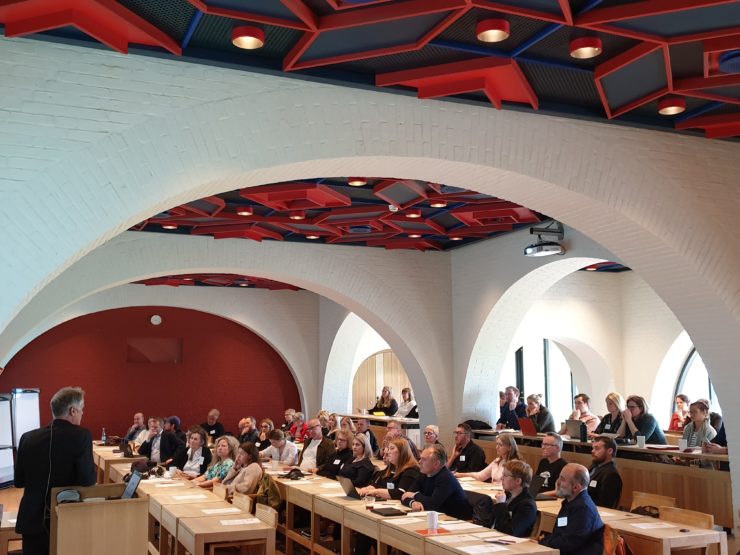 Compiled at this page you find presentations, pictures and other material from the seminar. Some of the presentations from the seminar will be published in on of the Nordic journals NSfK supports: Nordic Journal of Criminology or Nordisk Tidsskrift for Kriminalvidenskab.
Key Notes presentations
Maria Rún Bjarnadottir Online abuse in a gendered perspective
Workshop presentations
Miisa Törölä Making Sense of Reduced Criminal Responsibility – Subjective and Institutional Consequences of 'Partial Sanity'
Peter Kruize Konsekvenser af identitetsmisbrug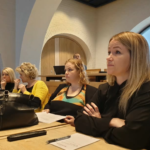 Dagmar Ösp Vesteinsdottir & Fanney Björk Frostadottir Identity theft – Is there a need for a specific legislation
Noora Lähteenmäki Electronic monitoring as a community sanction: offenders' experiences and perceived legitimacy
Heidi Mork Lomell An exploration of the conceptual border between mass and targeted surveillance
Malte Conrad Datadreven måludpegning – en bussiness case
Helgi Gunnlaugsson & Jónas Orri Jónasson Is digital crime increasing in Iceland?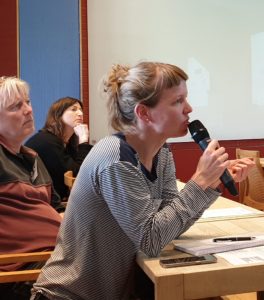 Maria von Bredow They will Always find me_North African boys on the move and their use of social media
Emma-Lisa Gångare
If children offend(?)
Anette Storgaard Børn og unge i krydsfeltet mellem støtte og straf
Lisa Flower Direct from the courtroom: live-reporting from trials and its emotional challenges
Guðmundur Oddsson Distrust in the police among immigrants in Iceland
Timo Korander Police Culture – "Still live and kicking"
Marc Theis Bærentzen & Lars Nørr Mikkelsen Policing mental illness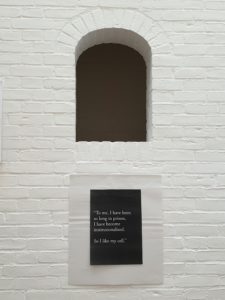 Hedda Giertsen Hvis fengselsstraff er uhyrlig
Lena Roxell
Klostervägen – Ett vägskäl för långtidsdömda fångar
Liila Holmberg Constructing the prisoner-subject through therapeutic practices? A case study of the 'New Way' programme for sexual offenders
Emma Villman Pre-release expectations in Finnish open prisons: a story of mobile phones
Anniina Jokinen Defining exploitation and trafficking in the context of marriage – challenges and responses
Polina Smiragina-Ingelström Trafficking in Persons for the Purpose of Organ Removal
Samuel Hardy Online trafficking of cultural objects from crisis zones and conflict zones and open-source analysis of the illicit trade
Rune Ellefsen Managing militant Islamism in Norway: A process-oriented perspective
Kim Moeller Nordic contributions in prestigious Criminology Journals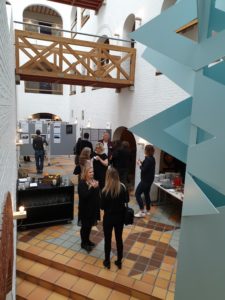 Abstracts of articles to be submitted for publication in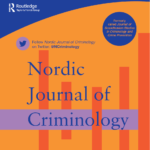 Nordic Journal of Criminology, NJC
Jakob Demant et al Methods in studies of illegal trading on social media
Tanya Karoli Christensen and Robert Leonard Nefarious language use online_Cybercrime viewed through the lens of forensic linguistics
Ingrid Lundeberg & Peter Scharff Smith Digital Capital in Prison
Nina Sunde Unboxing digital evidence
Thomas Friis Sögaard Drug markets in flux: Why drug users choose to source illegal drugs from drop-off delivery dealers?
Article in NJC, Vol. 20, 2019 – issue 2: Drop-off drug distribution: why users choose to source illegal drugs from delivery dealers
Janne Kivivuori et al: Time cycles of homicide in the early modern Nordic area (Article published NJC on-line May 19th 2020)
Nordisk Tidsskrift for Kriminalvidenskab, NTfK
Ragnheiður Bragadóttir Sex uden samtykke – udviklingen i islandsk ret
Hans Jørgen Engbo Om disciplinærretligt ansvar og udmåling af disciplinærstraf i danske fængsler
Annick Prieur What do the victims get out of prosecution of trafficking to prostitution in Denmark
Sofia Wikman Att använda "resilience engineering" för att förebygga hot och våld i arbetslivet